A Ring doorbell lets you answer the door — even when you're away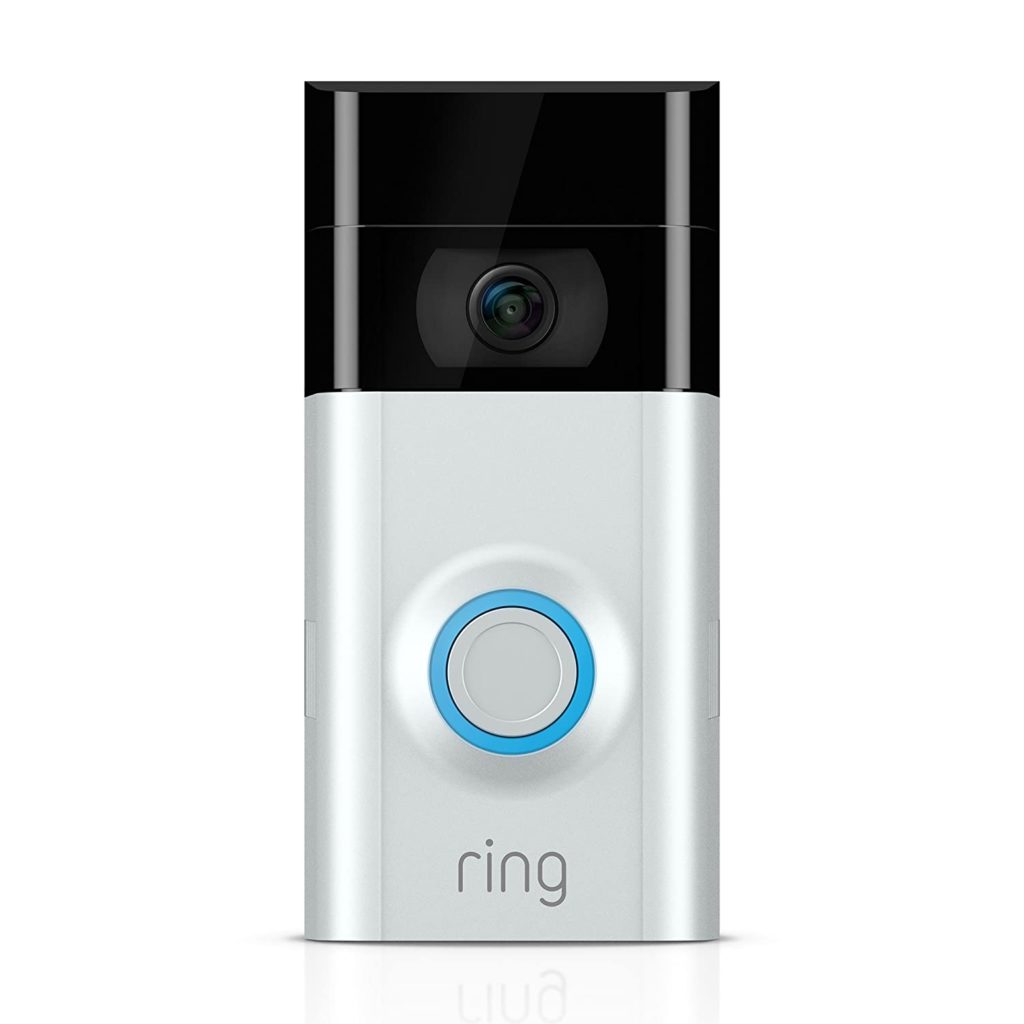 Any time your smart video doorbell detects motion or gets pressed, Alexa will alert you. Then, just say "Alexa, show me the front door" or "Alexa, talk to the front door" to easily hear, speak to and see your visitors on your Echo Show.
You can also get alerted via smart phone app when you're on-the-go.
A smart video doorbell comes in super handy when you're expecting deliveries and visitors, and it's also a surprisingly helpful way to track down lost pets and keep an eye on the neighborhood around your home.
Plus, simply having a smart video doorbell is a deterrent for thieves — and knowing everyone who is coming and going from your home brings added peace of mind.
Buying Pro Tip
I recommend the Ring Smart Video Doorbell because it's so easy to set up with Alexa. 
How to set up a Ring doorbell
Setting up the Ring is pretty easy
Ring has video tutorials for every step. Everything you need (including a drill bit for installing on brick!) is included in the box. 
The hardest part for me was finding the circuit breaker
That let me hardwire the Ring to my existing door chime. (Though if you'll rely on the Ring's battery, you can skip that step!)
Set up your doorbell through the Ring app
If you want to link your account, log in with your Amazon username and password, charge the battery, add your wifi password, and install the doorbell.

Then update your Amazon settings.
Tap "Devices" in the bottom navigation
Tap the + sign on the top right corner
Tap "Add Device"
Select "Camera," then "Ring"
Tap "Discover Devices"
Give the doorbell a name
Update the settings, depending on whether you want both motion and doorbell press announcements (or just one or the other), and which sound you'd like to use 
Pro Tip #1
You might need to adjust your camera's sensitivity. (Mine notified me every time the tree leaves rustled.) In the Ring app, tap "Devices" from the hamburger icon on the top left, choose your device, and change the motion settings to reduce the number of false alarms. 
Pro Tip #2
You can't see who's at the door with an Echo, but you can still talk with them. Just say, "Alexa, answer front door (or whatever you named your Ring)," and she'll allow you to hear and speak with them.